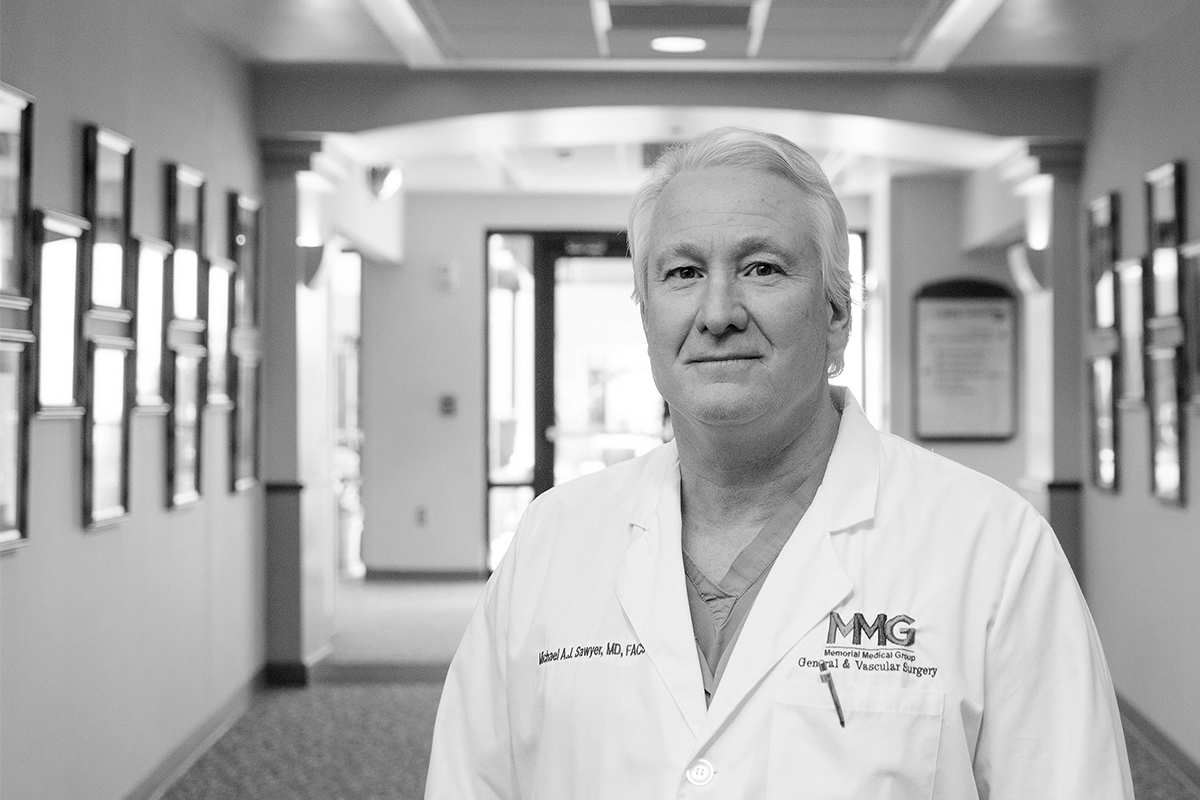 Michael Sawyer, MD, FACS
---
Our Bariatric Surgeon
Dr. Sawyer is a former Army surgeon and Lieutenant Colonel. He began working in Lawton ten years ago.  He is skilled in the laparoscopic approach allowing for a quick return to activities and a minimal or outpatient hospital stay.
Active memberships include: American Society of Metabolic and Bariatric Surgery,  American Hernia Society, and The Society of the Alimentary Tract.  He is Board Certified by the American Board of Surgery and a Fellow in the American College of Surgeons.
"I want to ensure residents of Southwest Oklahoma, and other areas, know that excellent, preoperative surgical and postoperative care is available through our offices."
– Dr. Sawyer
MMG Bariatrics is the only practice in Southwest Oklahoma to offer bariatric surgery.
Minimally invasive general and bariatric surgeon Michael Sawyer, MD, FACS of MMG Bariatrics and MMG General Surgery is the only bariatric surgery program located in Southwest Oklahoma.
Dr. Sawyer offers several different bariatric surgical procedures, including: the laparoscopic vertical sleeve gastrectomy, gastric bypass surgery, and duodenal switch weight loss surgery.
These bariatric operations have the best safety profiles and all are performed in a minimally invasive fashion with four to five very small incisions instead of large (open abdomen) incisions.